Skyblock | Home
This month as many of you may or may not know,
we are celebrating Skyblock.xyz's
5 year
anniversary!
We want to say thank you for helping this server make it to the 5 year mark by giving you all a little extra back, this years anniversary will feature the following:
On April 21st get:
Free Anniversary Kit
(/kit xyz)
50% off sale
Thank you all for making this server such a success and helping it to stay running year after year. We hope to have another celebration next year, but remember we cannot stay open without your continued support!
​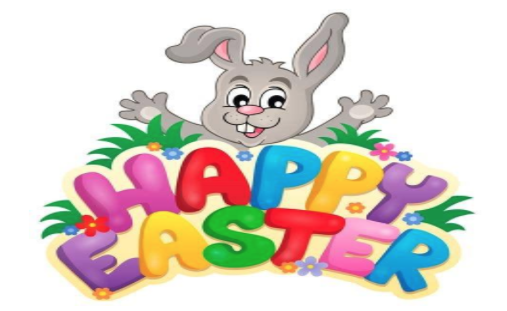 /warp Easter
(will open on April 2nd)
MamaBeau and Kitanda have been up all night decorating eggs for the entire XYZ community! They turned out beautifully!
All of the staff were out delivering them to players, when iWheatley tripped with a basket full of 30 eggs!
They scattered everywhere!!!
The eggs have been misplaced around the area. Prizes will be awarded if you can assist iWheatley in finding all 30 in time. Winning is simple. Find the eggs, take a screenshot and send it to an Admin+ to claim your prize.
Did someone say prize? The screenshot can be redeemed for a Legendary key and a custom tag!
Event starts April 2nd and runs through the month of April! Good luck!
**Special thanks to _xinfinityLife and Kiing for designing this post. I greatly appreciate it.
​
Vote for the Plugin that you want to see on Skyblock.XYZ . These were suggested by the staff, based upon what they thought the community would enjoy.

Voting for event will close on March 31st.
The winning plugin will be implemented over the next week.
---
​
Kill Coins
- Get money for killing players and mobs

Calendar Events
- Create reset-able events for players to do

MC Jobs / Jobs Reborn
- Get paid for breaking, placing, killing, fishing, and crafting, and more. Class based professions, gain experience as you perform your job.

Masks
- Get effects when wearing mob-heads. (ex: no fall damage if wearing chicken head)

Experience Bottle
- Store your experience so you don't lose it while pvp-ing.

Milk
- Use the /milk command to remove potion effects. No need to carry around milk buckets.

Mob Hunting
- Get money for killing players and mobs. Get more money with creative kills. Can add bounties for players to collect!

Thirst
- Use water bottles to fill 'thirst' bar.

Genie
- Wish for anything if you find a 'magic lamp'! (Wishes subject to kindness of genie...)

[FONT=Trebuchet...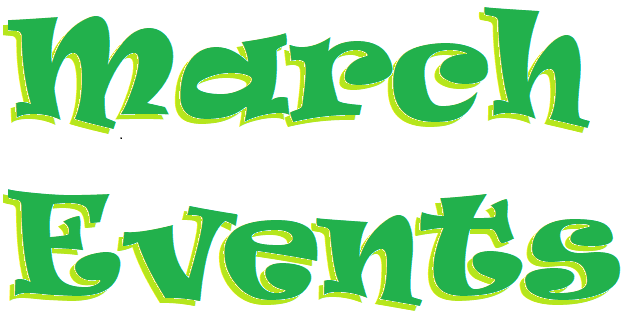 March is Community Appreciation Month. We've been hearing how much you guys love the server, so we want to give something back to the people who make this server great... YOU! This month will be full of events, prizes and an AMAZING SALE!





~*-*~





70% off

/buy all month!
Stock up on all those /buy items while you can!



~*-*~



PvP Event
Date: March 3rd at 1pm EST
Warp: /warp marchpvp

Kits will be provided.
No sign up required.



Winners!


1st place:
IceFrenzy
2nd place:
Cgamemaster
3rd place:
jimmycat

---



Hide and Seek


Date: March 10th at 1pm EST
Warp: /warp HideAndSeek (will open when the event begins)
Can you hide from Mama and Kit as the dreaded 'seekers'?
Prizes
1st place:
Piiney
2nd place:
Jackel2098
3rd place:
Ccujo
---



Drop Party


Date: March 18th at 1pm EST
Warp: to be announced

---



Players vs Staff


Date: March 31st at 1pm EST
Warp: to be announced

Fight your way through the castle to destroy the dreaded 'Wither Kit' and 'Wither Beau' before the staff can spawn them. You will have 10 minutes...
​
We now have our own custom enchants!!! TY Jean <3. ​
However, the names of the enchants are different.
​
- In order to get enchants on the items that you currently own, you must bring it to an Admin+ to gain updated enchants.
- If your enchant is not currently one that is in the new plugin, we will exchange it for a comparable enchant.
Admin+ reserve the right to deny any exchange if we deem that the item has a fake enchant on it. You would then just receive the base item back- with all custom enchants removed.
This month, Jean has been working on a great addition to our server! The time has come for the reveal!
*drumroll*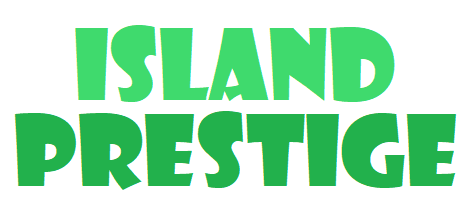 -What does it do?-

Reward players for playing a reasonably long time without overpowering them. This is done through Prestige (in CoD, you can increase your prestige after reaching level 100, which resets your stats, equipment etc, but grants you rewards for doing so).

-How does it work?-
Once a player reaches island level 500, they can increase their Prestige by using the command /prestige reset. This command places the island in a queue that will increase player Prestige and grants rewards.
Players can check their status by entering /prestige status.



-What rewards are you talking about?-


Items, money, crate keys, minions, SkyCoins... The possibilities are ENDLESS! (well, currently the cap is at level 50, but shh...)

-What's the catch?-
When islands reset, inventory and island gets flushed away. All blocks, minions, spawners will be wiped if a player doesn't store it inside an ender chest.



Get started leveling your island up to get those fancy perks!
​
February 1st- 20th



Valentines Day Maze


/warp Valentines
Kitanda bought the staff members 2 dozen roses but lost them in the maze! Can you find them all for Kit so Valentines Day is not ruined?
First player to complete the maze and scavenger hunt will receive a $10 buycraft voucher.
Second and Third player to complete the maze and scavenger hunt will receive a $5 buycraft voucher.
First 10 players to complete the maze and scavenger hunt will receive a custom MAZERunner tag.

Valentines Day Shop
/warp ValentinesDay
Buy cards, sweets and flowers for that special someone this February!



BeMine Kit


Diamond Armor » Protection VIII,Unbreaking X and Thorns V
Diamond Sword » Unbreaking VIII, Fire Aspect V, Mending and
Life III*
Diamond Axe » Unbreaking X, Mending and
Decapitated IV*
Bow » Power VIII, Unbreaking X,
Lightning III*
(1) Potion of Regeneration
(1) Potion of Swiftness
(64) Arrow
(64) Red Glazed Terracotta
(1) Skycoin Voucher


❤

Tag (light red)

...
​
January Build Contest

January 1st- 27th, 2018
Judging will be on January 28th.

***The theme of the event is

NEW

!***
Find a way to incorporate 'New' into the build!
(ex: New York, New Shoes, New House)

~*-*~


Rules For Entry
​
Each player may only enter 1 time, or be part of 1 island.

Players entered in the contest must not get banned within the contest entry dates, failure to remain unbanned may result in a disqualification.

The submitted island must follow a common theme. No multiple ideas!

The island must be submitted before the closing date to be considered.

Only 1 level of the island will be judged. Players are to make sure their warp signs are at the place of judging. Failure to have your warp sign at the place of judging may result in disqualification.
How To Enter
In the comments follow the following format:
​
Island Warp

Island Leader

Island Team Members
1st Place:
GamerGirl5344/ Leap0fFa1th
$5 buycraft voucher

1 Custom Tag

10 skycoins

$1,000,000

10 emeralds
2nd Place:...
Join us on December 31st for the last Drop Party of 2017!
Custom area made by iWheatley and Kitanda!

When: 1pm EST and 6pm EST


Where:

/warp NYE

(will open the day of event)





Ranks,

kits

and

money

will be dropped!
Make sure you donate at /spawn!

Firework show will happen at midnight at /warp nye!
​
Chest-sell is being disabled. It was already removed from the buycraft shop and it is not fair that new players cannot purchase the perk while other players have it.



Now, before you freak about wasting your money,


you will get a credit to the shop for the amount you

PAID

for chest-sell

.



Please post a reply to this thread in the following format to receive your credit.

​
Username:
What you bought:
How much you paid
(if known)
:
How to contact you:
​

You will be contacted by MamaBeau or Kitanda, we will confirm the price you were charged for the perk and ask you what you would like in exchange.

Sorry for the confusion/ issues.​